This week we have family visiting from out of town. My aunt and uncle fly in from Florida almost every summer to spend a few days with the PA crew. There's a lot of us, so it's usually easier to get the Florida group here than the PA group there! 
As usual, a big picnic is being planned for this weekend so that we can all spend some time together. It's not unusual for 30-40 people to be there. Everyone brings a dish, we sit around, eat more than we should, catch up on each other's lives and have fun watching the kiddos play together, much like all my cousins did when we were growing up.
An oldie, but goody! No one has any idea why we are holding garden tools. 
With July 4th coming up, I'm betting many of you are planning something similar. If not, there's always room for on more at our place! 
But with the fun comes the ever frustrating task of what to bring. My aunt Donna just sent out the inevitable "let me know what you're bringing" that always makes me go hmmm...I don't know!
So I dug through Pinterest and found some yummy ideas. Hopefully, we've made that next potluck a little easier for you, too.
First up is a delicious spin on the ever classic coleslaw. Kristy just made this last weekend and she said her guests loved it and asked her for the recipe multiple times.
She was able to mix up the ingredients a couple hours ahead and then put the dressing on last. It was crunchy and tangy with a little bit of sweet. The perfect companion for a BBQ!
If you're the host of the picnic, this could be a really fun take on a picnic staple. Make your own hot dog bar!
We went to a friend's housewarming party a few years ago and they had this idea and I've always wanted to do it myself. 
Pick a few recipes, make up a fun recipe board, and then just gather the ingredients. Guests can follow one of the recipes or go rogue and make their own. It makes for a really fun start to your picnic!

Next is a slightly healthier side. It's light, fresh and delicious. I love the mix of a perfectly ripe avocado, the heartiness of the beans, and the bit of crunch from the red onion. Top it with the lime juice and it's perfect! 
It's super easy to make by just cutting up the ingredients and mixing it all together, so it's one you can throw together in 20 minutes or less. You can serve it as a side or with chips as a chunky salsa. 
AVOCADO BLACK BEAN CORN SALAD W/ CILANTRO LIME DRESSING

If you know that all the sides are covered, offer to bring a refreshing drink. This watermelon lemonade sounds like summer in a glass and I'm here for it! 
You might want to make two batches though, because this is going to be a crowd pleaser for all ages.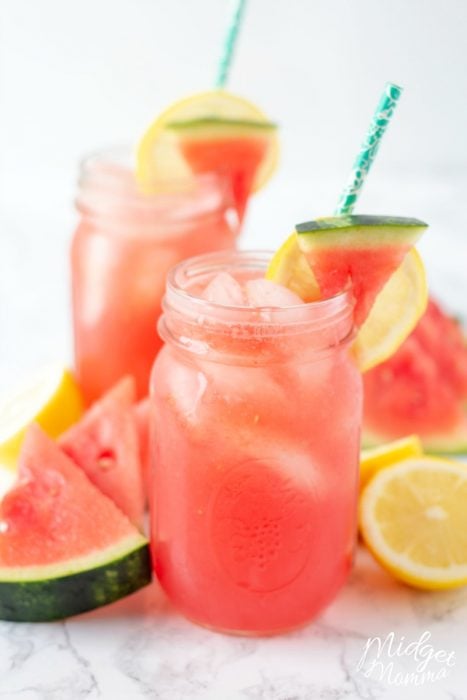 And to satisfy the sweet tooth, how about something that covers all the bases. Creamy pudding, crispy, tart apples and little chunks of sweet and salty Snickers bars? Yes, please! 
This dessert is easy to make and even better to eat! It's also one your littles would love belong to make.
What's your favorite picnic recipe? Drop a link or recipe in the comments below for a chance for more ACB prizes! 
Chic blessings Friends,
Contributor/Editor: Kristy Porter